What is Al-Anon?
Al-Anon Family Groups are a community resource providing support to anyone affected by a relative or friend's drinking. There are over 26,000 Al-Anon and Alateen groups meeting in 115 countries. Alateen is part of the Al-Anon program, has their own individual meetings that focus on teenagers.
Al-Anon:
Has only one requirement for membership – each member has been affected by someone else's drinking.
Is an anonymous fellowship of relatives and friends of alcoholics who meet anonymously to share their experience, strength and hope, in order to solve their common problems; adult children of alcoholics, parents, partners, spouses, co-workers, etc., can all find help in Al-Anon.
Is a separate fellowship from Alcoholics Anonymous (AA). Al-Anon is based on the Twelve Steps and Twelve Traditions adapted from AA.
Is nonprofessional, religion-neutral, spiritually based, apolitical, welcomes all cultures; is available in most areas.
Alateen:
Is part of the Al-Anon Fellowship designed for the younger relatives and friends of alcoholics through age nineteen.
Follows the same Twelve Steps, Twelve Traditions and principles as Al-Anon.
Members conduct their own meetings with the guidance of an Al-Anon member sponsor.
Although the Alateen age range is usually 13-18, each group can be flexible. As members approach the age of 18 it is usually suggested to start the transition into Al-Anon while still attending Alateen meetings.
We do not:
Talk about the alcoholic but rather focus on ourselves
Give advice.
Indulge in gossip or criticism.
Discuss members' religious beliefs, or lack of them.
Endorse or oppose any cause, therapy or treatment.
Provide support for problems other than the impact of alcoholism upon the family members.
Meeting types
OPEN meetings that may be attended by anyone interested in learning about the Al-Anon or Alateen programs. These meetings are accessible for families and friends of alcoholics and for observers from outside of the programs.
CLOSED: Meetings that are only for those whose life is or has been affected by a problem drinker – these meetings are closed to the general public and other observers. Some of these meetings may also be dedicated to a specific category such as Adult Children of Alcoholics or Parents and grand-parents.
Limited access groups which meet in locations where the general membership may not be able to attend (ie. institutional, military or school settings).
Introductory or newcomer meetings.
Why do people go to Al-Anon/Alateen meetings?
Meetings during the pandemic can be held online via a platform such as Zoom or by telephone. Some of our meetings have also re-started their in-person meeting. During such group meetings members use readings from our literature to focus on one or more topics that help them:
Learn the facts about alcoholism as an illness and how it has impacted their lives physically and emotionally.
To benefit from contact with others who have similar problems.
To improve their own attitudes and behaviors through the study and practice of the Twelve steps and Twelve Traditions.
Al-Anon and Alateen members find help when they:
Attend meetings on a regular basis.
Make telephone contact with other members.
Read Al-Anon/Alateen literature.
Have a sponsor.
Apply the Twelve Steps of recovery to their lives.
Become involved in Al-Anon service work.
Sponsorship
Sponsorship is an important component of our programs. It is a mutual and confidential sharing between 2 Al-Anon members. A sponsor is someone with whom you can discuss personal problems or questions. Someone who willingly shares their experience, strength and hope.
Sponsorship is about trust. It is about learning to reach out in a positive way to be willing to ask for help to recover from the disease of alcoholism, using the tools of the Al-Anon program. Experience suggests that men sponsor men, women sponsor women. This usually promotes better understanding.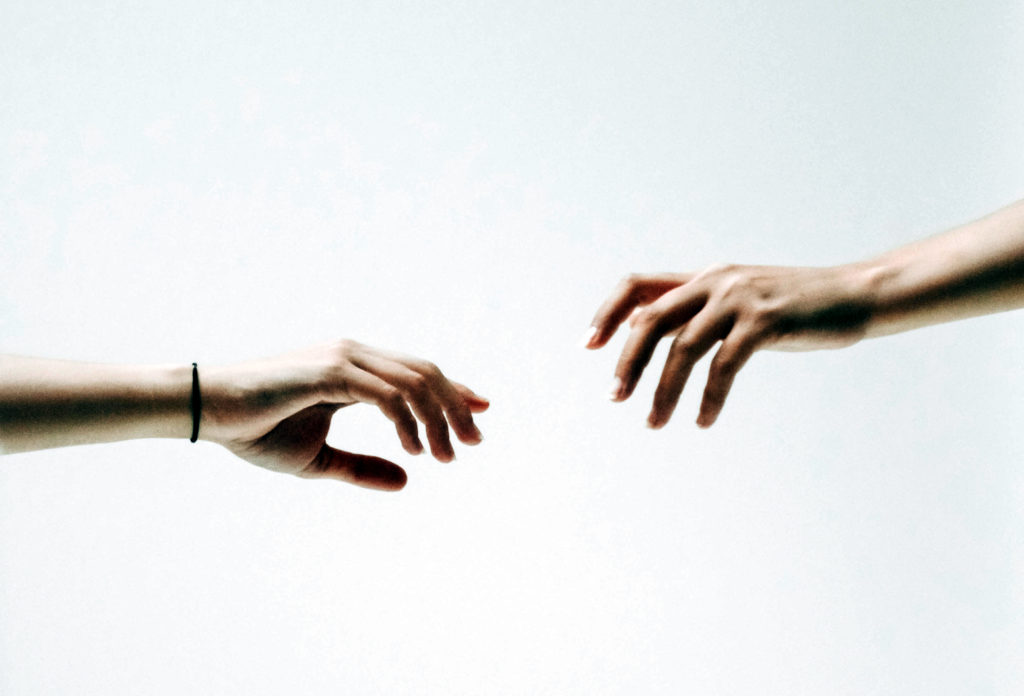 Temporary sponsors
We are free to select a different sponsor at any time, especially if we think another person may be more helpful to our growth in the program. Many groups have a temporary sponsors: a random Al-Anon member who is volunteering for service. They are available to you to help you get familiar with Al-Anon / Alateen, to explain any of our principles and even get you started on the 12 steps of recovery.
More information about sponsorship can be found in our literature, that is available at most of our meetings.
Our programs are self-supporting
Voluntary contributions cover each group's rent and other expenses. It is both a privilege and a responsibility for groups and members to ensure that not only their group, but all service levels remain self-supporting (District, Area, World Service Office). This keeps Al-Anon free of outside influences that might divert us from our primary purpose of supporting families and friends of alcoholics.
Al-Anon/Alateen is self-supporting:
Through the voluntary contributions of members; there are no dues or fees for membership.
It does not accept any outside fund, grants or donations.
Is not allied with any outside enterprises.
Virtual donations
If you are a newcomer or a member of the general public…
Al-Anon only accepts contributions from Al-Anon members. The one exception is a "Memorial Contribution". Contributions in memory of deceased Al‑Anon members from "family" who are not Al‑Anon members up to $500 are accepted. "Family" is defined as anyone who has a close relationship of loving care and concern for another.

Click the link below to find out how this option works:
If you are a member…
During the COVID-19 crisis, the Seventh Tradition can be collected in different ways. Following our slogan "Keep it Simple" one suggestion can be to save your usual donation in an envelop until we can go back to physical meetings – and put it in the basket.
Our meeting accommodations require rent – contact your treasurer if you wish to donate via e-transfer or other available options.
Or click the link below to find out how to use other payment methods
Literature
Ordering Literature within Ontario is best done via our own Literature Distribution Center. Please navigate to the Literature section on this website. Your order will be processed with less delay because shipments are domestic instead of international, when ordering from our World Service Office in the United States (www.al-anon.org).
©A1-Anon Family Group Headquarters, Inc. 1600 Corporate Landing Parkway, Virginia Beach, VA 23454-5617 Phone: (757) 563-1600 Fax: (757) 563-1655 e-mail: wso@al-anon.org