Despite the impact of the pandemic, there are a lot of groups with (temporary) on-line meetings, for the most part using Zoom. But there are other platforms in use as well (e.g. Skype).
Please make sure to find out via this website what Covid restrictions are in place ahead of time, if you wish to attend an in-person meeting. It is possible that proof of vaccination is required, on top of wearing a mask and hand-sanitizing. Some groups also meet in locations where only a limited number of participants are allowed to gather, and if attendance exceeds the set maximum, you will unfortunately not be able to enter the building. When that happens, always feel free to ask for a chat with one of our members outside of the building or, alternatively, request a list with contact numbers of the group's volunteers, so you can reach out later that night or the next day.
Any Ontario South meetings within the next couple of hours are shown in the sidebar menu of this and some other pages (on mobile devices: check in the bottom of these pages for that menu). Groups that cannot meet physically due to temporary accommodation closures and that have no online alternative show with a red tag 'Temporarily inactive'. Groups that do have virtual meetings until accommodations re-open, are marked with the green tag 'online'. The details page of such meetings contains either full online access details, or a telephone / email address to contact the group.
Our circle of help with sponsors and fellow group members is here for you – going to a virtual meeting due to Covid-19 restrictions might not feel the same as meeting in person, but it is the next best thing for many of us… Of course, a chat on the phone with another member can also bring relief in difficult situations. Alternatively: Al-Anon and Alateen-content can be found on social media (use buttons on this page to access directly). Check our Contact page for other ways to contact Al-Anon.

Our worldwide organisation also has regular electronic meetings – by phone or another medium/platform. These electronic meetings are listed on this World Service Office (WSO) page:
https://al-anon.org/al-anon-meetings/electronic-meetings/
---
Have you tried the Al-Anon Mobile App?
The Al-Anon Family Groups Mobile App marks the next evolution in Al-Anon recovery. Now,  with  just a couple of taps in the  app, English-, Spanish-, and French-speaking Al-Anon members and newcomers from around the world will be able to come together for Al-Anon recovery.  
 
What it is:
• A social app for Al-Anon members to connect with one another to share our experience, strength, and hope
• A new platform for electronic meetings 
• A way to connect with your Al-Anon family in private chats 
• A place to create and update a digital Al-Anon journal 
• A place to stay informed on the latest information from the World Service Office (WSO)
• A place to purchase additional content such as a daily member sharing
 What it is not: 
• A face-to-face meeting list

To watch the app launch video, read more information, and find links to download the Al-Anon Family Groups app from the AppStore, iTunes and Google Play, visit al-anon.org/mobileapp.

Literature Distribution Center hours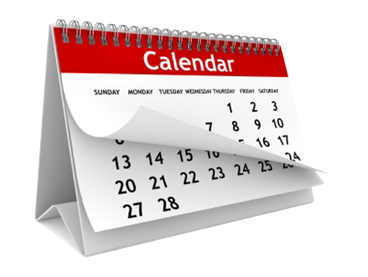 "The Ontario South Literature Distribution Center will be open from 10 am – 1 pm from Monday to Thursday. Any e-mails sent on days that the office is closed will be handled on the days of operation.