Need more information? Please contact our Literature Distribution Coordinator by emailing your questions to: os.literature.distribution@gmail.com
---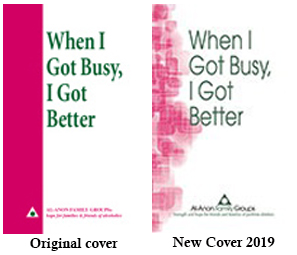 When I Got Busy, I Got Better
P-78
The secret to recovery is service. Members share how Twelfth Step work builds self-esteem, confidence, and trust while reducing fear and isolation. 64 pages.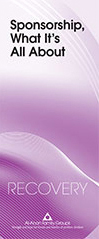 Sponsorship, What It's All About
P-31
Basic explanation of sponsorship provides guidance on finding a Sponsor, what to expect, and suggestions for Sponsors. 16 pages.

Service Sponsorship: Working Smarter Not Harder
P-88
Benefits of not doing it alone by having or being a Service Sponsor are explained. Includes tips for effective service experiences. 8 pages.

Alateen Sponsorship–Is It for You?
S-27
Questions for Al-Anon members help to decide about sponsoring an Alateen group.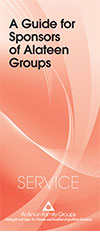 A Guide for Sponsors of Alateen Groups
P-29
Basic information for Alateen Group Sponsors on starting and supporting an Alateen group. 6 pages.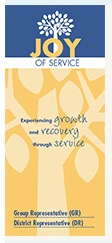 Joy of Service
S-57
Describes the growth and recovery that can occur through service. 6 pages.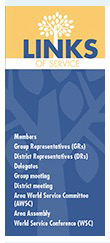 Links of Service
S-28
A clear and simple depiction of Al Anon's service structure. 6 pages.

Al-Anon/Alateen Service Manual
P-24/27 C
Essential reference sourcebook. Contains "Al-Anon and Alateen Groups at Work," "Digest of Al-Anon and Alateen Policies," "World Service Handbook," and descriptive text explaining "Al-Anon's Twelve Concepts of Service." Current edition. Indexed, Spiral bound.
Al-Anon and Alateen Groups at Work
P-24
Indispensable resource for members and groups. Includes Meeting Format, as well as ideas and information to encourage group unity. 80 pages.
---