ORC Ontario Regional Conference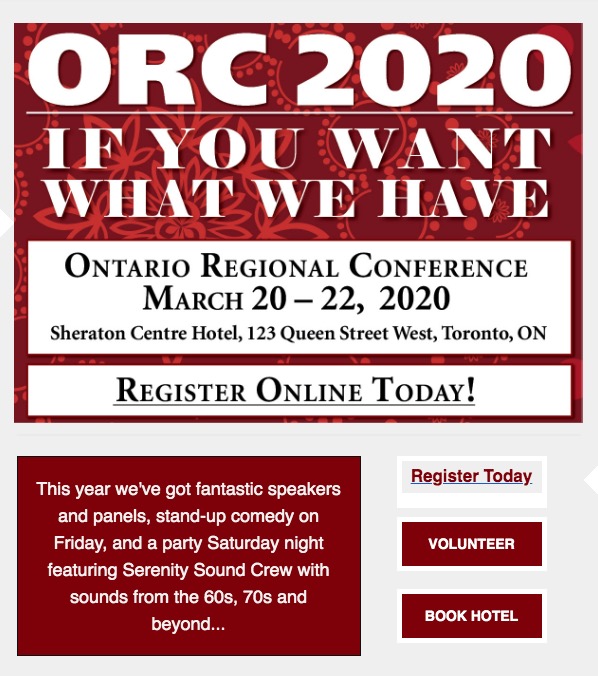 All 3 days of the conference for just $45 CAD for AA and Al-Anon members and guests. Just $5 CAD for Alateen members.
Saturday evening Banquet Dinner with keynote speaker $85 CAD.
Help is needed for the Al-Anon Hospitality Suite – please find more information on our Request For Services page.
Please register online via https://aaorc.ca/registration-form/